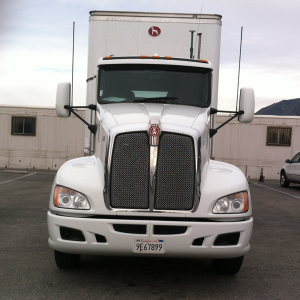 Welcome to Bear Trucking
Based in San Bernardino, California, Bear Trucking, Inc. had its beginnings in 1988 with one truck and one trailer. Today it has grown to over 60 trucks and more than 200 trailers. We have invested in late model light weight trucks and dry vans that allow us to carry heavier loads than our competitors, up to 53,000 pounds.
Bear Trucking, Inc. has two Southern California locations, San Bernardino and Irwindale, which give us quick access to all major freeway arteries. We provide common carrier services to our clients throughout the eleven western states. We have regular service to the San Joaquin Valley, the Bay Area, the Sacramento Area, the Central Coast, Las Vegas, Phoenix, as well as all the entire Southern California market. Our high trailer to truck ratio gives us the ability to easily handle any peak or seasonal periods you may have.